The next six ultimate foods you can find on the market.
---
The first part can be found here, the third here. The common Errata page contains any corrections to original articles.
---
Let's introduce 6 more powdered foods commercially available on the internets – Schmoylent, Powder Chow, Queal, Veetal, The Perfect Meal and Mealsquares.
This time, we'll have some well-known and less-known distros with one truly unusual alternative at the end:
Schmoylent
Another product created with the help of DIY Soylent tool is being sold by American user nicknamed "axcho", an author of many recipes on DIY portal. It's difficult to talk about the Schmoylent only, as in addition to the original recipe axcho offers the opportunity to order a blend customized by axcho himself to fit your own needs and wishes – which is probably the best customizability to comfort ratio you can get as the enduser in this business today. On the other hand, you have to trust axcho that he knows what he's doing. Thus axcho creates the recipe according to your requirements and releases it as a new product in his eshop.
Price: from $8 (6.80 EUR) per day to $15 (12 EUR) per day
Pros
the option to get a recipe customized for your needs – you can't get this much of customer care anywhere else
loads of already existing variants. The "original" Schmoylent seems to have lot of positive feedback too
Cons
the website/eshop look to be put together hastily, mainly due to absence of images. It's also not clear who's behind the project (the real name of the author)
so it seems it's only one person with DIY tool
the oil is not included, you need to supply your own
ships only to USA. For Europe, he recommends Joylent according to his FAQ
Web: http://custombodyfuel.com/
Powder Chow
"DIY Soylent from an Oregonian" is the subtitle of DIY (surprise!) recipe from American IT guy nicknamed DrSkittlesworth. On his simple but sufficient website you can find altogether three flavours: graham (which he describes as chocolate with hint of cinammon), chocolate and vanilla; and you can choose between 2000kcal and 1600kcal variants. To his honor servers the fact that all 6 recipes are publicly available on the DIY Soylent tool portal. Apart from these ready-made recipes, DrSkittlesworth offers to create a customized recipe for your own needs, similarly to axcho from Schmoylent.
Price: from $8.30 (6.67 EUR) per day
Pros
three flavours (graham, chocolate,vanilla) and two caloric variants (1600kcal and 2000kcal) for each of the flavours + all the recipes are public and transparent
the option to let the author create a recipe customized to your needs
appropriate amount of iron – graham and chocolate variants have only 10mg of iron which is probably the closest to the RDI for males I've seen so far. On the other hand, these variants might be incomplete for females, as their RDI is 18mg. Fortunately, the vanilla version has 16-18mg
Cons
who is DrSkittlesworth? And is he a doctor in real life?
the oil is not included
shipping only within USA
the absence of an unflavored version
the levels of B vitamins are a bit high
complete ingredient list is not available
Queal
The Netherlands have just become the European Soylent superpower, as this product, put together with DIY Soylent tool, originates here (as well as Joylent). The name is a portmanteau of words "quick" and "meal". However, my faith in the serious nature of this product was undermined by a bunch of things I found when I inspected their website and the recipe closely. There's so much of these things that I just wrote them down in Cons. Update: since then, we've been contacted by Onno Smit, co-founder of Queal, clearing up and updating us on some of the information we originally found.
Price: $6.60 (5.30 EUR) per day
Pros
5 flavours: chocolate, apple pie, chocolate peanut, forest fruit, strawberry. By the way, the whey protein from BulkPowders has the same flavours. A closer look confirmed this connection
you can choose multiple flavours within the same order, with any number of bags per flavour (with 10 bags per order being a minimum)
4 variants: normal, weight loss, weight gain and "Active"
they state that orders received until 13:00 CEST will be shipped the next day
Cons
the website feels a bit "trying too much to sell" at first glance – but that might be just my impression (though the page has been changed since, so it's evolving)
maltodextrin!!! soy flour!!!
now I might be wrong, but the "weight loss" variant looks like a plain scam to me. It has basically the same amounts of macronutrients as the "normal" variant, yet instead of 525g per day you'll get 455g. And it will cost you 5 EUR more per month. In other words, you might as well order the "normal" variant and eat less of it for a longer period paying less. Especially when the information on the micronutrients in the "weight loss" variant is not available. Update: Onno informed us that the "weight loss" variant still gives 100% of micronutrients a and has altered ratio of fast- and slow-carbs to keep a steady energy level. He also stated, that the variant costs more simply because of additional logistics on their end
on DIY Soylent tool page there is only the "normal" variant, but spammed through 5 countries so that you certainly won't miss it. Exact vitamin and mineral amounts of "weight loss" and "weight gain" variants are thus unknown. Update: since then, all the recipes have been removed from DIY Soylent page, with only one remaining
the nutritional values of the recipe on DIY website are odd. For example the amounts of biotin, chlorine, chromium, molybdenum and sulphur are 0. The question is, whether the recipe actually doesn't contain these components (which would be bad as it would mean that the recipe doesn't have everything the body needs), or the authors didn't bother with finding the exact values (which would probably be even worse). It would be interesting to, say, know how they forced the salt (which they have as a ingredient) to provide only the sodium and not simultaneously the chlorine. Update: since then, the nutritional info in the only remaining recipe has been updated and is now supposed to contain complete and correct information
the amount of iron is 43.4mg according to the recipe, which is dangerously close to the upper limit of 45mg (but also check my blabs about iron in the previous part). On top of that, the FAQ on the page of the product indicates the 34mg of iron (which is still way more than you need). WHERE'S THE TRUTH? Update: the recipe on DIY Soylent page and the FAQ now both list 36.4mg of iron
calories are listed as an additional ingredient just like that (i.e. they are not calculated as partial contributions from all the individual ingredients). This doesn't have to be anything serious, but it annoys me (it would be easier to cheat this way)
I already feel like some investigative journalist
Web: http://queal.eu/
Veetal…or Dunko?
I've stumbled upon this German product only accidentally and I still don't quite know what to think. At the first glance, the website is nice, clean, professionally looking (even fairly responsive), nevertheless something's missing – probably more information. I've not been able to find even rough nutritional info on the whole English version of the page, or the ingredients, or the amount of calories. After some meaningless clicking on anything I could find I was able to get to a site called dunko.de, which is apparently the same same product, just a different name – maybe the previous name of the product?
Price: $10.90 (8.72 EUR) per day
Pros
they ship within EU (but nowhere else)
Cons
what's up with that name, is it Dunko or Veetal? There is no nutritional information on the English version of the Veetal website. Dunko website has some though. Update: the Dunko website has been redirected to Veetal since
where is the information on calorie content? True, I can calculate that from the macronutrients myself, but listing it wouldn't hurt
only one variant so far
quite a high price compared to other European (and American) alternatives
many vitamins and minerals seem to be over the top. For example, the so-many-times-mentioned iron amount is 43.5mg, which I've just mentioned while reviewing Queal. Moreso the sodium is not listed in the nutritional values, why? Conspiracy much?
is this real? Facebook and Twitter links on both pages lead to nowhere. Update: according to one redditor, they are real and he received his shipment
Web: http://veetal.de/
The Perfect Meal
Titled by its creator as "India's alternative to Soylent", this is currently probably the only Asian variant – or at least the only one I've heard about. Shirsendu Karmakar writes on his blog that he produces this meal out of 32 ingredients and he succeeded (according to his words) to tie a contract with a big nutraceutical (a great word) company, which provides professionals and world class equipment. For the purposes of sale Shirsendu founded his own company with definitely the most legit name in the game: Proven Health Solutions Private Limited. He also states on the product website that
Our goal is to give 1 Perfect Meal for every 1 Packet sold to an underprivileged person and then track the impact food security will have on the life of that particular Indian.
The product is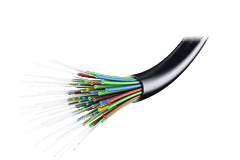 currently in its earliest stages. Shirsendu plans to sell only the first 2000 packets on the first-come, first-served basis. However, it seems that India is not quite ready for this type of food, as during the time of the writing of this article the number of the packets sold was only 210 and it hadn't changed in the last three weeks (or the counter is broken). By the way, click on the "Fiber" in the About section of the website and contemplate the picture of the optical fibre, i.e. the cable that empowers you to pirate the movies from the internets faster. Let's hope the picture's just a joke and you don't have to crunch on glass while drinking The Perfect Meal. (Update: as Chris Bair pointed out down in the comments, this image has been taken from the Soylent website itself).
Price: $9.10 (7.34 EUR) per day
Pros
the website feels professional (though that's only my impression again)
allegedly there's a contract with professionals and quality production
allegedly there's a social program – available and healthy food for the poor and underfed Indians
Cons
shipping only inside India and the delivery time is supposed to 60 days
currently only one variant
I haven't found any nutritional information or ingredient list anywhere! I don't even know how many kilocalories this has and they can basically put anything in there
considering the amount of sold packets the situation currently isn't very promising
the title page image is simply taken from the Soylent Press Kit – is this just some kind of fake or what?
Web: http://theperfectmeal.in/
MealSquares
Lastly, we have here one truly solid delicatesse, in the true sense of the word – a Soylent alternative in the form of cakes! Two Americans – Romeo Stevens and John Maxwell – offer you the possibility to switch 3 Soylents a day for 5 pieces of their cakes. Each cake has exactly 400 kilocalories, so you can create easy 100 kcal snacks by dividing the cake into fourths. Project is currently in the "open beta phase" (so you can already order some squares) and planning the crowdfunding, but is undeniably worth bookmarking. The production of "baked Soylent" is more difficult as you need to test the effects of heat on all the nutrients and then adjust the recipe accordingly. We really hope the authors will share their findings with the community so that we can experiment with solid versions somewhat more accurately.
Price: $14.17 (11.50 EUR) per day
Pros
not many "solid Soylents" around yet
exact ingredients and nutritional values are nicely outlined with accompanying commentaries to every ingredient and value – which seems like a trustworthy approach to me
they declare (in their FAQ) they want to spend more than 10% of their profits on Efffective altruism
99% lactose free, wheat, soya, corn and peanut free, free of artificial preservatives, using only gluten-free ingredients etc. (according to the FAQ)
Cons
well, that price
so far only one variant available, though they plan more as per the FAQ
American Heart Association recommends to limit the intake of cholesterol to 300mg per day. 5 MealsQuares (= 1 day) give you 450mg
Web: http://www.mealsquares.com/
---
Well! That would cover a bunch of currently visible powdery and non-powdery ultimate foods. What's next? We already know of some other distros which will appear in the near future and we believe that the next year will bring not only a great deal of gases and heartburns to all Soylent enthusiasts, but also a fair amount of various new alternatives. It goes without saying that we'll inform you about these new miracles, as well as how the individual distros actually taste and stink.
Stay powdered!
---
Disclaimer: if you have found any incorrect information or you have additional notes to text or images, or you have specific copyright claims on the images used in this article, please feel free to contact us. If you are the producer or the distributor of one of these products and want us to review your product more closely, feel free to contact us too.